Businesses often need to automate different aspects of their daily running. Automation can help a business run more streamlined and efficiently, saving costs and energy. 
Normally, automation uses technological means to allow different processes to work automatically, with little to no input from people.
What is a Marketing Automation Strategy?
A marketing automation strategy is a method of arranging and planning marketing processes, so once they're set up, they run themselves. It enables numerous marketing functions to run automatically. That frees up resources and time, which can be used elsewhere. 
Automating processes can be extremely useful, but they must be properly set up. It is essential to develop a strategy to get the best possible results. 
Keep in mind that a well-planned strategy can define the main goals of the campaign, what steps to be taken to accomplish such goals, and how to handle any obstacles. 
Planning a marketing automation strategy can often be a little tricky. Nonetheless, there are a few important points to consider that will simplify the entire process. 
Developing a successful marketing automation strategy
Understanding where to use automation
How can you understand where to use automation? Ask yourself your goals. A goal is a business's purpose for using marketing technology and can be directly connected with ROI.
For example, the goal of email automation is not just sales but building awareness or getting more visitors to your site. Marketing automation software helps you accomplish such goals by automating monotonous tasks such as scheduling social media posts, advertisement design for content, building cold traffic lists, emailing leads, and more across numerous channels like Facebook ads management, paid search ads, forums, or blogs. 
Awareness. 
A marketing automation software can help you accomplish awareness of your company by sending out emails to new visitors and users. List people who have signed up for the newsletter or followed you on Twitter. 
Research. 
Marketing automation software can be utilized to research your market, including the people who most likely be your buyer of a certain product and how they might find out about it. A list of potential customers should be developed before you start automating. 
Consideration and conversion. 
Marketing automation software is utilized to help you decide what to do next. That can be anything from buying, contacting, or doing nothing with the customer after they have been reached through automated calls or emails. 
Loyalty. 
Marketing automation software can increase the loyalty of your customers by reminding them about your business and encouraging repeat purchases. That can be done in various ways, like sending types of messages based on their recent actions. 
Establish benchmarks
A benchmark is an established criterion used to measure quality or performance. In marketing, it helps identify the success of an automation marketing strategy and track progress over time.
Marketers utilize the same benchmarks across different channels but don't measure any activity compared to one another. 
That can lead to a substantial gap between social media success and email campaigns or web traffic. It also creates confusion within a company as they try to interpret results from various tools measuring similar things. 
A benchmark helps eliminate the concern by comparing KPIs across all platforms to see which ones have worked well and why. It's essential to compare KPIs with the same criteria. Or else you won't be able to determine why and where improvements are necessary. 
It will also help if you have benchmarks for various stages of the marketing automation process, including before, during, and after you run a campaign. That can help determine differences in performance over time, so you can realize how long it takes for particular stages within an overall process (like lead nurturing) or activities (like email campaigns) to accomplish their business goals.
The most typical benchmark in marketing is the conversion rate. It measures how many people reached out to and were contacted by your business to purchase your service/product. That can also be measured through leads generated from dollars made from selling products, leads produced from contacting new customers, or something else.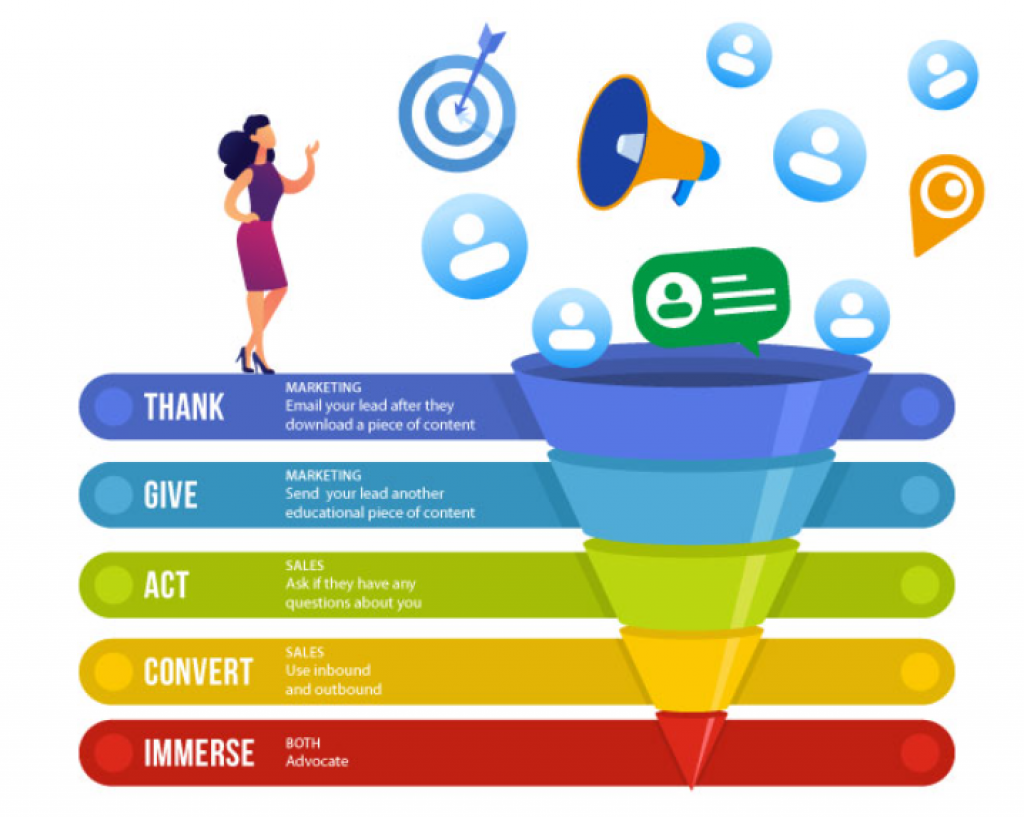 Research and development
An efficient marketing automation strategy could take a lot of resources, effort, and time. One way to lessen the cost of developing an efficient marketing automation strategy is to research which facets of the customer journey should be automated. 
The marketing automation strategy's research stage involves analyzing what your target audience needs and wants. Start by collecting information about customers who have purchased from you.
Sending surveys is an excellent way to obtain that information. It can also provide feedback on how well a certain channel has been doing, so you know which channels require improvement. 
You can also collect initial ideas by interviewing prospects or looking at social media content. After you have collected the information to create a successful marketing automation strategy, create a plan for automating such actions through automation interactions and responses with customers at every step in the journey. 
Lead nurturing
Did you know that lead nurturing for an efficient marketing automation strategy is another way to eliminate the guesswork from lead generation? It also offers businesses tools to keep your business top of mind. 
This stage involves:
following up on leads
updating them on company happenings
guiding them throughout the sales process
converting the leads into opportunities for revenue
Most companies still use cold calling or direct mail to produce new leads. If that's the case, your marketing efforts will be centered on those channels, and little progress can be made in closing more deals. 
Nonetheless, lead nurturing allows you to eliminate barriers to sales and provide valuable insights into the quality of every prospect's information that would otherwise go unnoticed when ignored. 
That indicates you can utilize that insight to inform better decisions about which opportunities must get priority for follow-up action. Remember that providing insights is vital to an efficient lead nurturing strategy. 
That will help your company know what your prospects are interested in and follow up accordingly. You can easily tailor your marketing campaigns for various consumer groups with that information. 
Benefits of using an effective marketing automation strategy
Marketing automation is a beneficial solution that enhances a business's sales and marketing. It is a powerful tool that enables you to measure and automate many of your internal processes—from automating ads or emails to monitoring user behavior online. 
1. It's cost-efficient
A marketing automation strategy helps you save time. Thus, it also saves money and raises ROI. Marketing automation improves sales by 14.5% and minimizes overheads by 12.2%. 
The technology used for marketing automation strategy costs money, but the process lessens labor costs and leads to all-around savings. That's because marketing automation frees up the budget to invest resources and labor into creative and strategic aspects of your marketing. 
2. It enhances the lead quality
Companies who utilize marketing automation notice a 45% in qualified leads. Thus, such qualified leads make 47% bigger purchases than unqualified leads. 
An organization can substantially boost its profits by using marketing automation goals to produce qualified leads. Marketing automation helps guarantee you to nurture the leads that show promise, giving you qualified leads in return. 
3. It strengthens business decisions 
We have mentioned above how marketing automation helps you collect data on your customers and how you can use that to optimize particular campaigns. However, just as marketing automation helps you handle relationships, so can it help you see the bigger picture. 
Marketing automation lets you track your campaigns' success and helps you know how sales and marketing affect business profits. 
4. It is measurable
Marketing automation provides you with analytics that could substantially your campaigns. The technology helps you know what works and what does not with detailed information. It could even utilize AI and historical data to predict future campaign performances. 
You can use a marketing automation strategy to collect information about the leads as they move along their buyers' journey. Furthermore, you can use it to make comprehensive buyer personas and know their pain points or struggles to purchase.
Automation can also be utilized to split tests. That means you can test and retest cost-efficiently which ads work and which do not. As you determine which variant gets the most clicks, you can continually optimize the ad.
That conversion rate optimization technique is done much more efficiently with marketing automation. 
5. It helps you personalize content
Users want and expect personalized content these days. They expect to get relevant ads and emails based on previous website browsing history and visits. Users also see when content isn't personalized.
A marketing automation strategy helps you customize your content while nurturing leads. It offers information on which content is doing well and which is not.
For instance, you can learn which users open which emails or which users click particular ads. That helps you customize your copy for every audience segment. 
Conclusion
Conducting a marketing automation strategy is an exhilarating experience. However, if you do not know how to fully use automation tools like sales management software, the thrill won't survive that long.
The perfect way is to see every marketing automation software as an important component of your overall marketing strategy.