What are marketing automation best practices? Marketing automation best practices are the practices that help a business in strengthening its marketing strategy while assisting and managing the overall process required in between, leading to constant engagement and building of customer relationships.
There are marketing teams everywhere. And everyone has some kind of particular marketing strategy. With all kinds of tactics from everywhere around, few people still miss out on one of the most important things that a marketing strategy must include now. A technology.
Marketing automation software is part of modern technology, using which while creating a business strategy, can help one boost their business in a very short period of time
What is Marketing automation?
Marketing automation assists you in identifying your potential customers and targeting them, while taking care of the process of driving your sales through various ways, using various other tools it requires. It helps you improve your business tactics by analyzing your potent customers, their ways of reaction to your product sales information, and other information that you provide to your customers, and acquaints you with the problems that your promotion of products might be facing and fixes them professionally using their custom-built tools.
Their improvement of your business leads can act as a total game-changer for your business, leading to making you meet a bunch of happy and potent customers that your business requires to target, fulfilling the requirements that the customers want their subscribed companies to meet for them.
As an example, what crosses your mind when you think of having to subscribe to a particular website and its business? Or, what makes you subscribe to some unknown website?
Trust. When you find the trusted, and see that they meet your requirements so well, you are bound to subscribe to them and keep involving with their business through your purchases. Isn't it!
Marketing automation practice does the same thing. It helps you build your potent customer's trust in your brand, assure them of their requirements, and help you throughout the whole process using professional tools and tactics. Using marketing automation software as a part of your business strategy can sky-rocket your business, making it comfortable and fit for a healthy, established long run.
Marketing automation best practices are valuable and can do wonders when used as a part of business strategies. In modern-day business, a marketing automation tool is much needed and plays a crucial part in the successful execution of business goals.
12 Marketing automation Best Practices For 2022
Marketing automation best practices are nothing but strategies, that involve different steps, that a marketing software tool uses while enhancing and meeting the business goals through their tools. These include a set of processes, using which a business objective can be finely carried out, leading to targeting potent customers and generating a good amount of web traffic, customer engagement, etc.
A marketing automation best practices has the following roles to play:
1
Abstract formation of a Marketing Automation Strategy
Everyone is familiar with the mind-mapping task, isn't it! Well, for the solid formation of any marketing automation strategy, one has to mind map well about their strategy, as this would be the base to their strategy on which the whole infrastructure of strategy would be created. A mind map can drive your marketing automation best practices with a fine speed.
2
Finalize your destination
Setting a goal while using marketing automation software is considered one of the marketing automation best practices. Guesswork can lead to fuss and hamper the analytics of any strategy, leading to content mishaps and a reduction in customers.
Rather, wait and watch your customer responses. When you catch hold of good insight, try gradual and slow steps to understand them and learn to meet their goals.
3
Note a customer's buying journey
A customer's buying journey is the key to fulfilling your customer's goals and requirements, as a business partner. Note the communication touchpoints and run an analysis on them to find out more information.
They can be used to personalize campaigns and send out to customers to serve them well. Not only will it boost engagement, but ensure your customers much more happiness.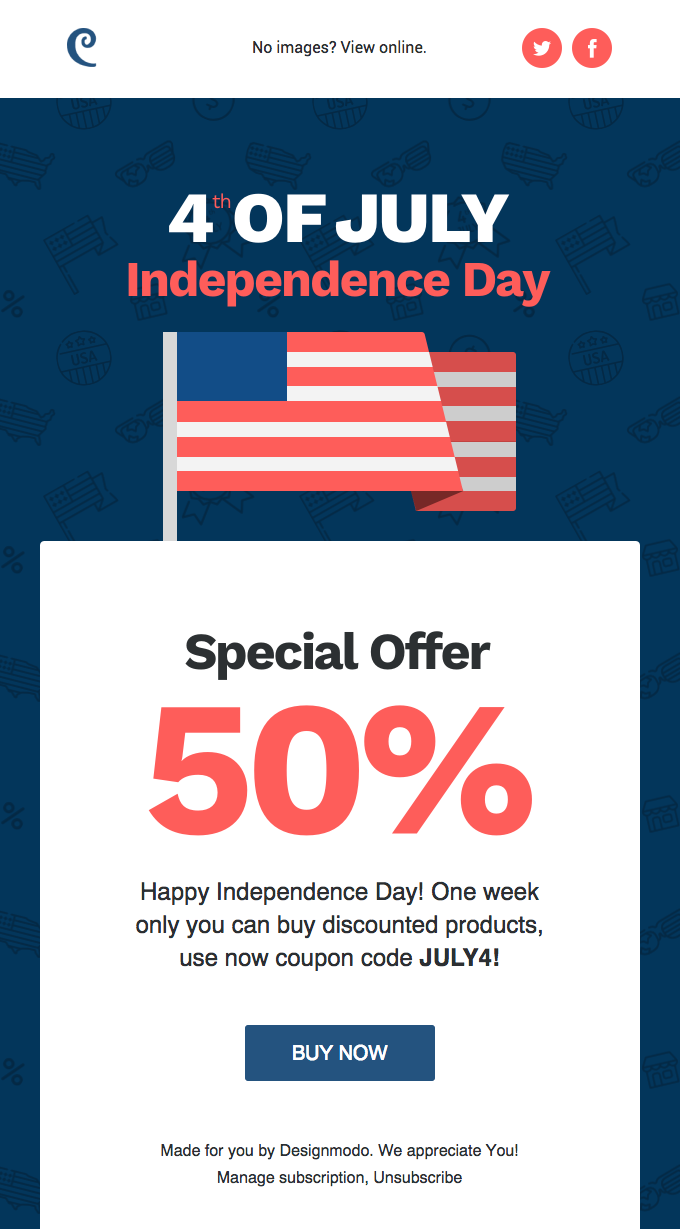 4
Identify the types of messages
Identifying and categorizing your messages increases the overall experience of a user leaving a positive and fine impact.
The various categories in which they fall could be added to:
Anonymous- This category can include types of the audience who are anonymously browsing the website, as in, browsing the website without entering any personal details of them, like names, numbers, emails, etc.
Known- This category can include people who have entered their personal details while browsing the website.
Marketing qualified lead (MQL)- This section can include people who have tried interacting with your brand, by subscribing to the email, or forming a profile, but have not yet made any sort of purchases.
Sales Qualified Lead (SQL)- This section can include people who have shown an interest in your brand, and you have been notified about that interest through your analysis of their data.
Won- This section can include people who have ended up being your customer.
Lost- This section can include people who have gone throughout your website, visited every section, but still have not been your customer.
Disqualified- This section can include customers who are less likely to buy from your website or will never buy from your website.
5
Check your database regularly
Fact check number 101.
Make sure to visit your database to keep it clean and to ensure that no fake or random accounts are being made on your brand name or company name. You can keep your database clean by merging with the duplicates, periodically, and by putting the measures required for verification, to verify fake email addresses and numbers and contacts, by not allowing them to subscribe to your company's email until and unless they use a genuine and real email address and contact info.
6
Social media can assist you
In this modern-day, social media can amazingly help you in the advancement of your marketing automation best practices in business, by using marketing automation tools that can offer media listening and media monitoring abilities whenever they mention your company or brand's name on social media.
This will open your way towards an increased customer engagement, leading them to provide another way of registering their complaints and issues towards your brand or company, and also sending you thank you notes if any.
You can also thank your customers, or help their reviews to let them know about your latest resolve towards fixing their issues.
7
Advance the email newsletters
Use your email newsletter in advanced ways. Develop them in such a way, so as to target a greater audience. Marketing automation best practices must work on these points from a keen perspective.
8
Buyer personas are to be developed
A buyer persona is a fantabulous marketing automation practice, that tells you or elaborates you about your target potent customers to you, by analyzing their interests, preferences, etc. This can help you get an overview of the customer needs and then satisfy them with your top-notch solutions to them.
Personalization of messages is the most basic marketing automation practice that strikes one's mind when they talk about good customer engagement. Assist and help your customers with things that interest them.
When you think like a customer, you will find various matters that show or provides you with options that you can provide to your customers.
Keep your information short and crisp. When you send a long informational message, customers can find it boring by even seeing at it. That can lead to customer reduction.
There, keep it short, and try to connect with the base of customers to create engaging content. Include these marketing automation best practices:
Provide with an easy form fill-up process, that can be understood by almost everyone.
Keep the options simple so that they do not mess with the customer's minds.
Provide one call to action to cast out any confusion.
Track all your marketing automation strategy points, to understand what happens when you send out your emails or email newsletters. There are various points, or metrics, to be precise, that can help you understand your parameters and overcome them.
Open rate: This refers to the number of times an email has been opened and checked by your potential customers when you sent your email out, which is the total ratio of opened messages against the number of total messages.
Click-through rate: This refers to the ratio of people who clicked on any link that was present in your email, against the ratio of the number of people who had opened the information or message inscribed in the email.
Unsubscribe rate: This refers to the ratio of people who have unsubscribed to the emails that you have sent out, against your total number of recipients.
Other additional tracking metrics include the number of times a person has visited your page, the number of contents that have been downloaded, etc.
Examples of the marketing automation platform
There are a number of good options when it comes to choosing a marketing automation platform. Marketing automation performs a lot of tasks. Sometimes the companies get confused as to which one to choose, that will suit them and make their business strategy run smoothly.
But, while buying any marketing automation software, things take one must take note of, are their prices, features, how well they perform the reporting and run analysis, etc.
Let us see the options one can go with.
HubSpot
Sendinblue
Omnisend
AutoPilot
Marketo
ActiveCampaign
Moosend, etc.
These are some of the best and top platforms for marketing automation best practices in the automation market. These marketing automation best practices can help you achieve your goals.
Wrapping up
Marketing automation best practices are easy and should be used frequently if one wants to carry through or accomplish their marketing aims and objectives. These marketing automation best practices and platforms are fantabulously astounding and can help in successful longevity or in the long run of wonderful business marketing.
To know more about marketing automation best practices, follow Sendinblue. Sendinblue is an amazing marketing automation platform, that comes with a variety of options and is flexible to work with.
FAQs
1. What are marketing automation best practices?
Marketing automation best practices are the necessary steps taken into account by marketing automation software platforms, that professionally assist a business marketing strategy with their tools.
2. Do marketing automation best practices work?
A marketing automation strategy is a must for today's business world. Not only does it help you to skyrocket a business, but helps and generates web traffic, great content engagement, etc.
3. What are some amazing marketing automation platform examples?
There are many options, like HubSpot, Sendinblue, ActiveCampaign, Omnisend, etc.