1. Neil Patel
Neil Patel is a co-founder of KISSmetrics, Crazy Egg and Hello Bar. In his spare time he shares his expertise with companies like Amazon, NBC, HP, General Motors and Viacom and writes amazing online sales and marketing pieces.
Website: neilpatel.com
Follow on: Twitter, LinkedIn.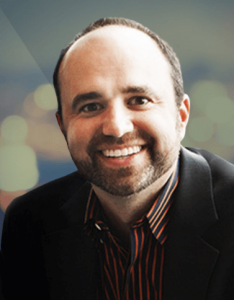 2. Joe Pulizzi
Content Marketing Institute and wrote five great books, including Epic Content Marketing.
Website: joepulizzi.com
Follow on: Twitter, LinkedIn.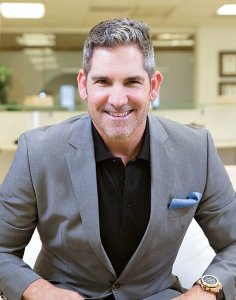 3. Grant Cardone
A self-made millionaire, sales trainer, speaker and entrepreneur, best known as a New York Times bestselling author for his booksThe 10X Rule and If You're Not First, You're Last, Grant Cardone is also the host of The Cardone Zone podcast and founder of The Cardone Group.
Website: grantcardone.com
Follow on: Twitter, LinkedIn.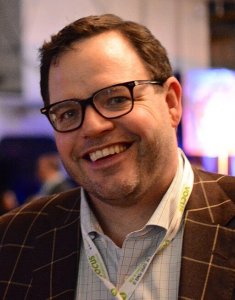 4. Jay Baer
Jay Baer is a digital expert, New York Times bestselling author and founder of Convince & Convert. During more than 25 years in the business,
he assisted more than 700 brands with insights and helped them to upgrade their marketing and customer services.
Website: jaybaer.com
Follow on: Twitter, LinkedIn.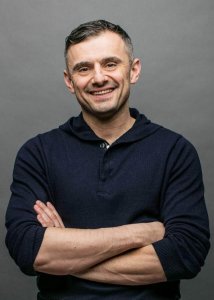 5. Gary Vaynerchuk
No matter which social network you prefer, GaryVee will reach you there. Founder of VaynerMedia, NY
Times bestselling author, serial entrepreneur and keynote speaker is taking the internet by storm and doesn't seem to stop anytime soon.
Website: garyvaynerchuk.com
Follow on: Twitter, LinkedIn.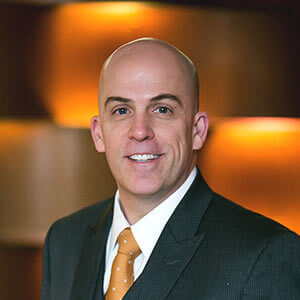 6. Anthony Iannarino
Know as one of the smartest guys in sales, Anthony Iannarino is the guy behind The Sales Blog and such books as The Only Sales Guide You'll Ever Need and The Lost Art of Closing.
Website: thesalesblog.com
Follow on: Twitter, LinkedIn.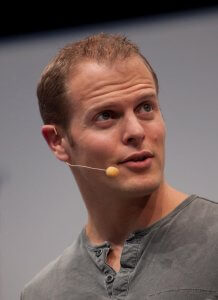 7. Tim Ferriss
A revolutionary thinker and self-proclaimed "human guinea pig" is known for his hit book The 4-Hour Work Week, other 4-hour series books and
podcast The Tim Ferriss Show.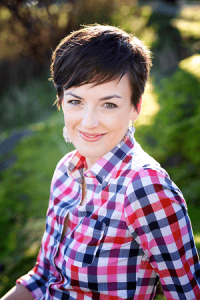 8. Joanna Wiebe
Joanna Wiebe is a much-respected marketer, conversion copywriter and the founder of Copy Hackers and Airstory.
She has worked with Buffer, Tesco, Crazy Egg, Shopify and many other top brands.
Website: copyhackers.com
Follow on: Twitter, LinkedIn.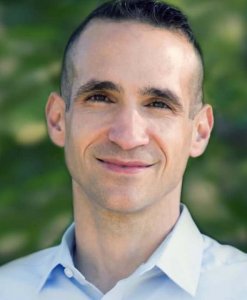 9. Nir Eyal
Author of Wall Street Journal Bestseller Hooked: How To Build Habit-Forming Products, Nir is also a keynote speaker, investor, behavioral scientist and product design consultant for some of the iconic world brands.
Website: copyhackers.com
Follow on: Twitter, LinkedIn.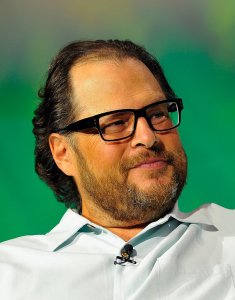 10. Marc Benioff
CEO of Salesforce, cloud computing pioneer and American internet entrepreneur. He is also one of the most important and recognizable faces in sales industry.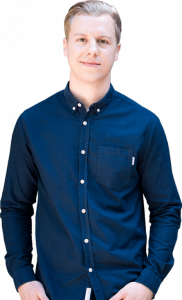 11. Matt Barby
One of the best SEO writers on the web. Matt is a real growth-hacking machine and a director of acquisition at HubSpot. In his spare time, he writes a fantastic personal blog that aims to help you land more customers.
Website: MatthewBarby.com
Follow on: Twitter, LinkedIn.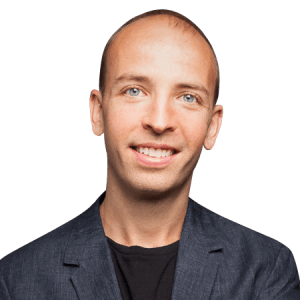 12. Brian Dean
Brian Dean is an acknowledged link building, SEO and content marketing specialist with one of the finest SEO blogs online – Backlinko, which is full of smart tactics and invaluable insights.
Website: backlinko.com
Follow on: Twitter, LinkedIn.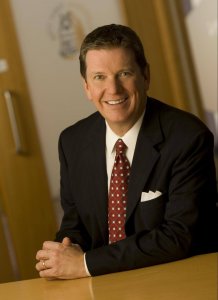 13. Michael Hyatt
Michael Hyatt is a top-notch blogger, leadership mentor for marketers and entrepreneurs, speaker and author of NY Times, USA Today, Wall Street Journal and Amazon bestseller book Platform: Get Noticed in a Noisy World.
Website: michaelhyatt.com
Follow on: Twitter, LinkedIn.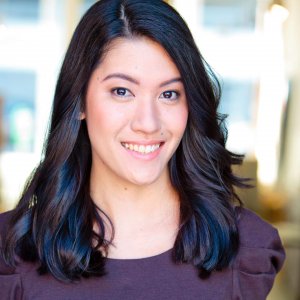 14. Francesca Nicasio
Francesca is one of the most intelligent and well-researched e-commerce writers at Vend blog, where she shares her online retailing secrets.
She is also a founder and owner of Credible Copywriting and Beafreelanceer.com.
Website: francescanicasio.com
Follow on: Twitter, LinkedIn.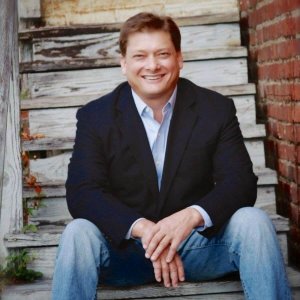 15. Jeb Blount
Nicknamed as "the hardest working man in sales", Jeb Blount is an author of 6 popular sales books and CEO of Sales Gravy – one of the leading sales acceleration and customer experience enablement companies.
Website: jebblount.com
Follow on: Twitter, LinkedIn.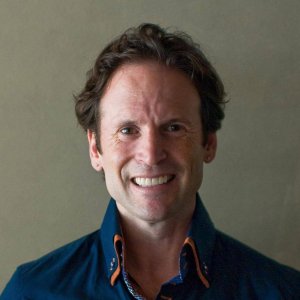 16. Aaron Ross
Father of 11 and author of bestselling books Predictable Revenue
and From Impossible to Inevitable, Ross
is an expert on how to achieve predictable and scalable sales income.
Website: predictablerevenue.com
Follow on: Twitter, LinkedIn.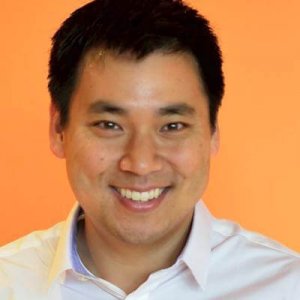 17. Larry Kim
Founder of Wordstream and currently a CEO of MobileMonkey, Larry Kim is an internet marketing guru specializing in PPC, Facebook advertising and entrepreneurship inspiration.
Website: medium.com/@larrykim
Follow on: Twitter, LinkedIn.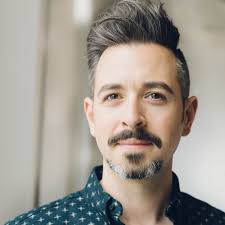 18. Rand Fishkin
Also known as "the wizard of Moz", its former CEO and co-founder. Rand has also co-founded Inbound.org. Today, Rand remains one of the online marketing stars with a particular interest in startups and SEO.
Website: moz.com/rand/
Follow on: Twitter, LinkedIn.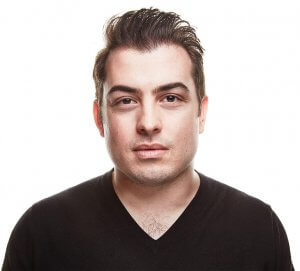 19. Derek Halpern
The founder of Social Triggers, Derek is a marketer and entrepreneur who reaches millions of online sellers and is an expert at getting traffic and sales for startups by using human psychology.
Website: derekhalpern.com
Follow on: Twitter, LinkedIn.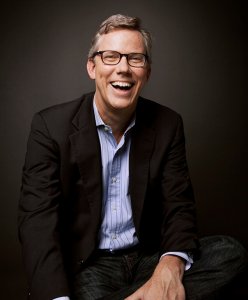 20. Brian Halligan
CEO and founder of HubSpot, Brian Halligan lives and breathes inbound marketing, lectures at MIT and is passionate about scaling up startups.
Website: blog.hubspot.com/marketing/author/brian-halligan
Follow on: Twitter, LinkedIn.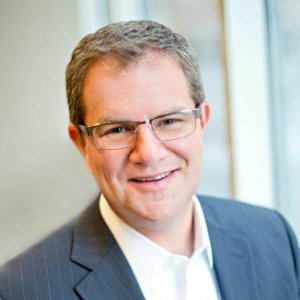 21. Mike Weinberg
Mike is the author of New Sales Simplified, founder and CEO of The New Sales Coach – a consultancy group advising senior executives and coaching sales managers, teams and individual hunters.
Website: newsalescoach.com
Follow on: Twitter, LinkedIn.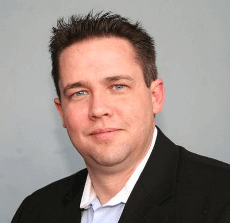 22. Koka Sexton
Koka Sexton is a founder of Social Selling Labs, former head of social media at LinkedIn, startup mentor and social strategies master at Hootsuite. He surely knows his way around social media, so if you're looking for solid advice on how to generate leads using social networks, Koka is the guy to follow.
Website: kokasexton.com
Follow on: Twitter, LinkedIn.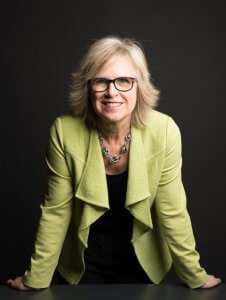 23. Jill Konrath
Jill is a bestseller author of four sales books, keynote speaker and thought leader. She always looks for new sales strategies and her expertise is widely recognized in such publications as Fortune, Forbes, The New York Times, ABC News, Wall Street Journal, Entrepreneur, Inc and many other prominent media outlets.
Website: jillkonrath.com
Follow on: Twitter, LinkedIn.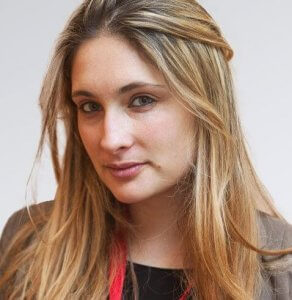 24. Talia Wolf
Talia Wolf specializes in consumer psychology, experience design and conversion rate optimization (CRO). As a founder and keynote speaker for Getuplift, she regularly shares great tools and practical advice that every e-commerce marketer will appreciate.
Website: getuplift.co
Follow on: Twitter, LinkedIn.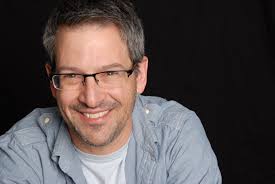 25. Joel Comm
Bestselling author and entrepreneur Joel Comm has written 14 business books and currently specializes in live video marketing.
Having spent more than 20 years in online business, former radio DJ Joel is also the CEO of InfoMedia and leads The Bad Crypto Podcast.
Website: joelcomm.com
Follow on: Twitter, LinkedIn.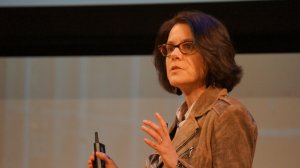 26. Ann Handley
Quality over quantity. As a head of content at MarketingProfs, author of Everybody Writes and
Content Rules, Ann is a top-tier content marketer who wages war on mediocrity in content marketing.
Website: annhandley.com
Follow on: Twitter, LinkedIn.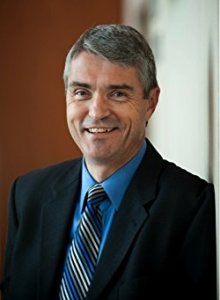 27. Mark Hunter
The Sales Hunter Mark is the author of High-Profit Selling and High-Profit Prospecting.
He is one of the leading and most followed speakers in the sales space.
Website: thesaleshunter.com
Follow on: Twitter, LinkedIn.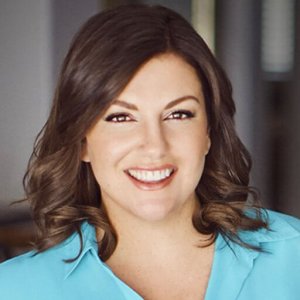 28. Amy Porterfield
Fast Company, Forbes, Mashable, Entrepreneur and MSNBC are just a few publications that recognize the value Amy's data-driven marketing wisdom.
Other than that, she spreads expertise in online course creation, building highly engaged email lists and coming up with innovative sales strategies.
Website: www.amyporterfield.com
Follow on: Twitter, LinkedIn.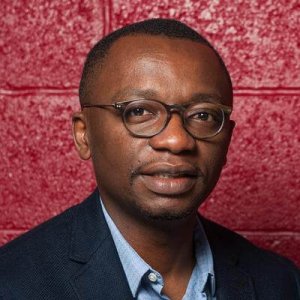 29. Kunle Campbell
If there are genuine retail strategy experts, Kunle is definitely one of them. He explores e-commerce issues in his podcast and
actively shares interesting ideas on how to create customer experiences that attract, convert and retain clients.
Website: 2xecommerce.com
Follow on: Twitter, LinkedIn.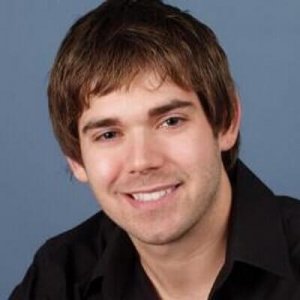 30. Jayson DeMers
DeMers is the CEO of AudienceBloom, link-building, content marketing and SEO company and is an acknowledged marketing strategist who shares his tips with Forbes, Inc,
Huffington Post, Business Insider, Search Engine Land and other major news outlets.
Website: audiencebloom.com
Follow on: Twitter, LinkedIn.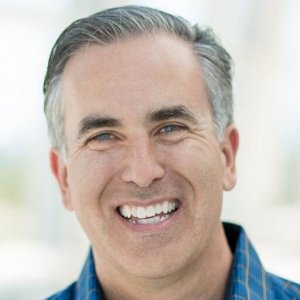 31. Michael Stelzner
Michael Stelzner is the man behind Social Media Examiner, Social Media Marketing World, host of the
Social Media Marketing podcast and author of books
Launch and Writing White Papers.
Website: socialmediaexaminer.com
Follow on: Twitter, LinkedIn.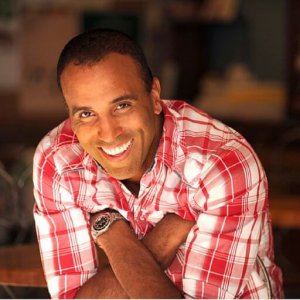 32. Jim Keenan
Jim Keenan is an award winning blogger, author of the book Not Taught and CEO of A Sales Guy. Energetic, entertaining and practical, he is amongst the best sales influencers and trainers to follow.
Website: asalesguy.com
Follow on: Twitter, LinkedIn.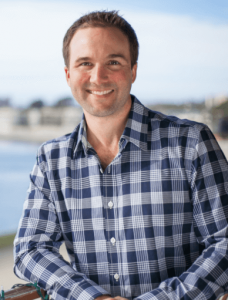 33. John Lee Dumas
John Lee Dumas is American entrepreneur and podcaster. Known for his leading podcast on iTunes – Entrepreneurs on Fire,
he sources daily interviews with people like Tony Robbins, Gary Vaynerchuk, Seth Godin or Brian Tracy. He also likes life coaching and helps people to form and achieve SMART
goals and master productivity, discipline and focus with The Mastery Journal.
Website: asalesguy.com
Follow on: Twitter, LinkedIn.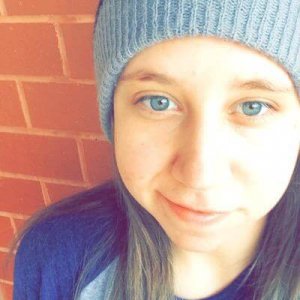 34. Shanelle Mullin
Shanelle Mullin is a real gem on this list and is responsible for content and growth at Shopify. Previously she wrote for
Conversion XL blog and crafted some of the best CRO and growth articles there.
Keep an eye on her social media posts as they are always well-researched and informative.
Website: shopify.ca/Shanelle+Mullin
Follow on: Twitter, LinkedIn.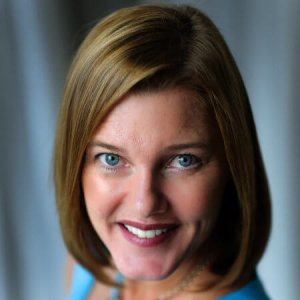 35. Jill Rowley
After having spent over 20 years in Silicon Valley, Jill Rowley is an admired advisor and one of the greatest speakers in social selling space. Her core competencies include social selling, digital sales transformation, marketing and sales alignment and sales enablement.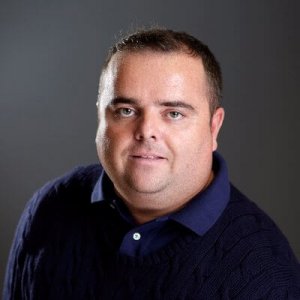 36. Craig Campbell
Craig Campbell is a real deal and has been involved in digital marketing long enough to be able to distinguish between what works and what doesn't. His consultancy company also offers a broad array of marketing services, such as PPC advertising, email marketing and others.
Website: craigcampbellseo.co.uk
Follow on: Twitter, LinkedIn.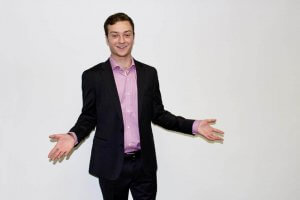 37. Daniel Wallock
Recognized as a must watch marketer in 2017 by Forbes, Inc and Huffington Post, 21-year-old Daniel Wallock already has an impressive resume. He was the guy behind viral crowdfunding campaigns of Perseus Mirrors and OneX and worked with BMW I Ventures, The American Heart Association and Amazon Studios.
Website: danielwallock.com
Follow on: Twitter, LinkedIn.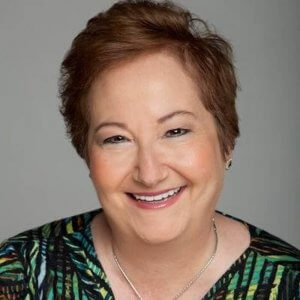 38. Lori Richardson
Lori specializes in helping women achieve better goals in sales and is the president of Women Sales Pros.
Over the years in business, she became a real pro of B2B sales, sales pipeline building and one of the top sales training influencers.
Website: scoremoresales.com
Follow on: Twitter, LinkedIn.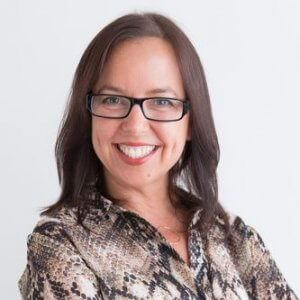 39. Carolyn Hyams
Marketing director for Aquent, Firebrand Talent and Vitamin T, Carolyn's is a passionate digital marketer and influencer and it reflects in her social feeds.
Website: firebrandtalent.com/author/carolyn-hyams
Follow on: Twitter, LinkedIn.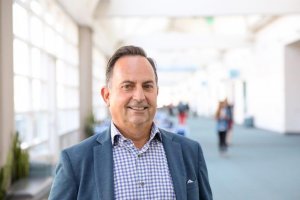 40. Jeff Bullas
Jeff Bullas blog has over 5 million annual readers for a reason. He is a globally acknowledged CMO, digital entrepreneur, marketing blogger,
digital strategist and author of several books. His topics are innovation, entrepreneurship, social media, digital marketing, content and marketing automation.
Website: firebrandtalent.com/author/carolyn-hyams
Follow on: Twitter, LinkedIn.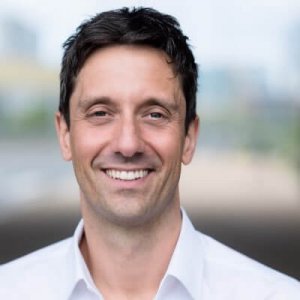 41. Lee Bartlett
Author of the favorite sales book The No.1 Best Seller, tech entrepreneur and sales leader.
Lee Bartlett is a sought-after consultant with lots of practical experience and useful advice. His unique niche is launching new technologies in Europe.
Website: leebartlettbestseller.com
Follow on: Twitter, LinkedIn.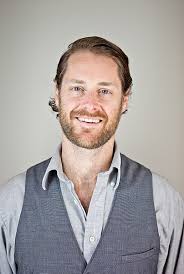 42. Ryan Holmes
A serial entrepreneur and CEO of Hootsuite has a high drive for innovation and VR technologies.
Not so long ago he also released his guide to social media for leaders – The 4 Billion Dollar Tweet.
Website: medium.com/@invoker
Follow on: Twitter, LinkedIn.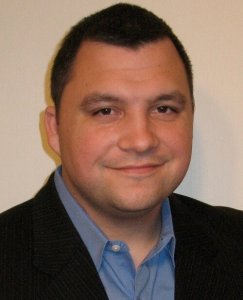 43. Lincoln Murphy
Lincoln Murphy is a synonym for customer success driven growth. His broad expertise helps companies to deal with customers,
generate leads and deliver impactful content marketing campaigns. If you need an expert to improve your business-customer relationship, he is the one.
Website: lincolnmurphy.com
Follow on: Twitter, LinkedIn.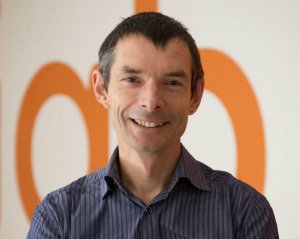 44. Dave Chaffey
Dave Chaffey is a seasoned e-commerce marketing expert and is eager to share his expertise on social media. By the way, he is a co-founder and CEO of Smart Insights.
Website: davechaffey.com
Follow on: Twitter, LinkedIn.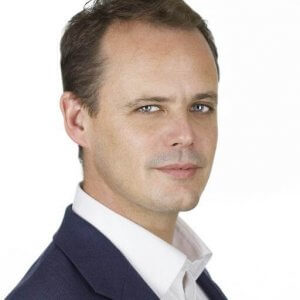 45. Ashley Friedlein
Ashley is the founder of Econsultancy, chairman of a real-time data delivery platform Ably,
author, keynote speaker and blogger on digital, marketing and e-commerce.
Website: econsultancy.com/blog/authors/ashley-friedlein
Follow on: Twitter, LinkedIn.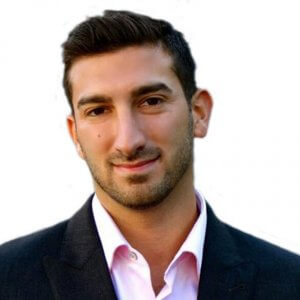 46. Max Altschuler
Max is the sales hacker who helps B2B tech startups to build high-velocity sales machines. He is also a founder and CEO of SUTRA
and mentor at GrowthX. He wrote a book Hacking Sales,
so if you're into entrepreneurship and growth hacking, Max is your kind of inspirer.
Website: saleshacker.com
Follow on: Twitter, LinkedIn.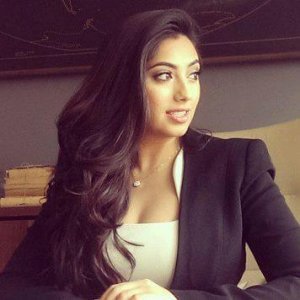 47. Shama Hyder
Shama Hyder is a digital marketing expert and leads the global PR and online marketing community Marketing Zen.
She is also an acclaimed Zen Master of Marketing and her bestselling digital marketing books Momentum
and The Zen of Social Media Marketing serve to prove it.
Website: shamahyder.com
Follow on: Twitter, LinkedIn.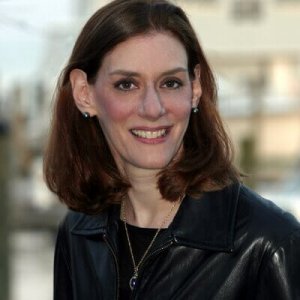 48. Heidi Cohen
Heidi is an integrated marketing expert and author of Actionable Marketing Guide which teaches how to achieve best results in content and mobile marketing, branding, blogging and social media. Follow her for more comprehensive insights on these and similar marketing topics.
Website: heidicohen.com
Follow on: Twitter, LinkedIn.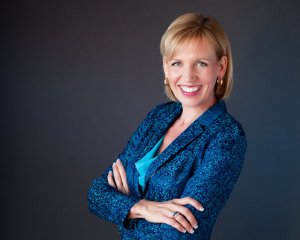 49. Mari Smith
If you're into Facebook marketing, the Queen of Facebook
aka Mari Smith is your best resource. She helps small businesses get the most value from their social campaigns and has written many Facebook and
social media marketing books.
Website: marismith.com
Follow on: Twitter, LinkedIn.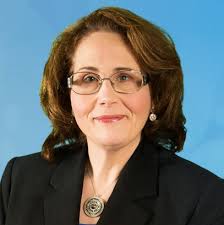 50. Deb Calvert
Deb Calvert is all about sales effectiveness. Other than that, she is about to release her next book
Stop Selling and Start Leading and is an extraordinary sales trainer.
As you might have guessed, her approach to success is people first.
Website: peoplefirstps.com
Follow on: Twitter, LinkedIn.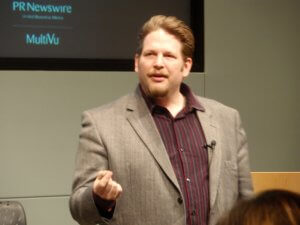 51. Chris Brogan
Chris Brogan is beloved for his books on entrepreneurship, social media and trust building.
As the CEO of Owner Media Group, he is also a well-respected business relationships consultant.
He gives speeches at Microsoft, Google, Disney, IBM and other companies dealing with top talent. Sign up for his newsletter
to receive some of his best insights.
Website: chrisbrogan.com
Follow on: Twitter, LinkedIn.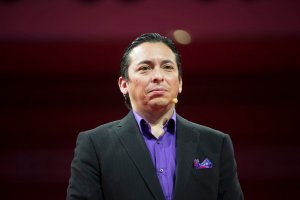 52. Brian Solis
Author of numerous bestsellers, digital analyst, futurist, entrepreneur and anthropologist…
The list could go on and on, but his main research focuses on digital transformation,
customer experience and culture 2.0, the future of industries, trends and behavior.
Website: briansolis.com
Follow on: Twitter, LinkedIn.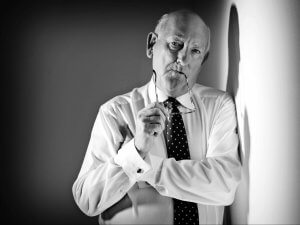 53. Jonathan Farrington
Sales superstar Jonathan Farrington is the CEO of Top Sales World and editor of
Top Sales Magazine. Like all people with his level of knowledge,
he writes books, delivers keynote speeches, but he is also an admired sales futurist and customer experience evangelist.
Website: topsalesworld.com
Follow on: LinkedIn.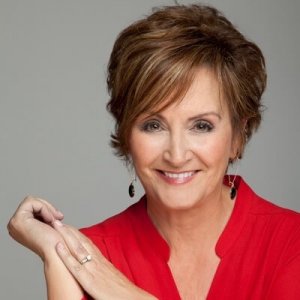 54. Trish Bertuzzi
Ever read The Sales Development Playbook by Trish? If you haven't, then it should be on your reading list.
Her core qualification is in sales and sales development, but she is also a fan of social prospecting using
latest mobile and web developments. Besides that, she is a president and chief strategist at The Bridge Group.
Website: bridgegroupinc.com
Follow on: Twitter, LinkedIn.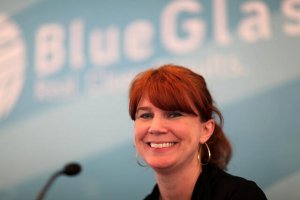 55. Julie Joyce
If you're into link building, you must follow Julie Joyce. She runs
Link Fish Media, founded SEO chicks and also shares her professional secrets at
Search Engine Land.
Website: linkfishmedia.com
Follow on: Twitter, LinkedIn.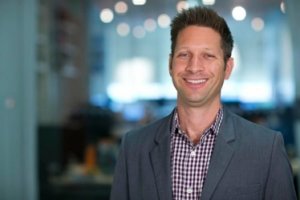 56. Mark Roberge
Mark Roberge is a former CRO at HubSpot, author of The Sales Acceleration Formula,
inbound sales, data and tech specialist. On top of that, he also teaches some of the best world students as a senior lecturer at Harvard Business School.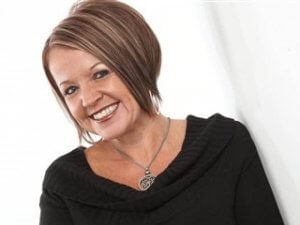 57. Pam Moore
Pam has presented at companies like IBM, HubSpot, Adobe and many others, but that's some of her less impressive achievements
because she also is the CEO and founder of Marketing Nutz and her
Social Zoom Factor podcast easily hits 100.000 downloads on a monthly basis.
Website: pammarketingnut.com
Follow on: Twitter, LinkedIn.
58. Jeffrey Gitomer
The author of The Sales Bible himself,
Jeffrey goes by the nickname "The King of Sales". Likewise, he is a blogger,
social media expert, podcaster, international sales trainer and keynote speaker who submits some of the best blog content on the web.
Website: gitomer.com
Follow on: Twitter, LinkedIn.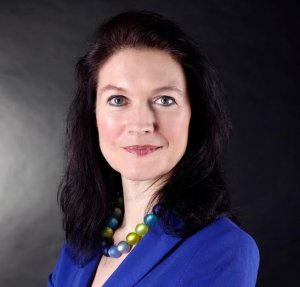 59. Tamara Schenk
Tamara is all about sales enablement in B2B sales. Productivity, complex sales, customer-core strategies, conscious collaboration,
sales management and leadership are also her topics and as a research director of CSO Insights, she rewards her social
followers with a lot of credible insights.
Website: tamaraschenk.com
Follow on: Twitter, LinkedIn.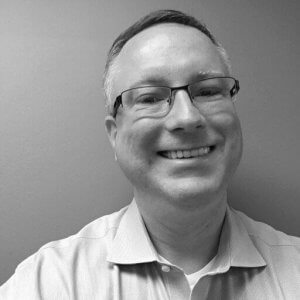 60. Scott Brinker
Scott is a digital marketing expert who blogs about technology-driven marketing changes, industry evolution, agile marketing and other exciting areas.
Scott is the platform ecosystem VP at Hubspot and also leads MarTech conference?
Website: chiefmartec.com
Follow on: Twitter, LinkedIn.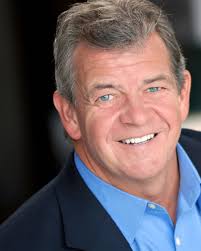 61. Art Sobczak
Art Sobczak is a cold calling expert and teaches B2B inside sales teams the fine art of effective calls.
He even wrote several books about it, including Smart Calling
and shares many free tips and videos with his audiences.
Website: businessbyphone.com
Follow on: Twitter, LinkedIn.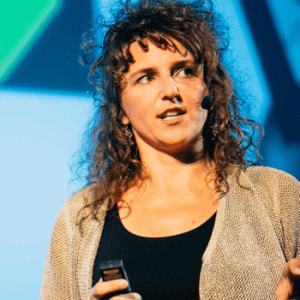 62. Angie Schottmuller
Another well-known growth marketer and keynote speaker who helps organizations increase their ROI with conversion optimization, SEO and mobile marketing.
She also made her name by writing for such publications as Moz and Unbounce.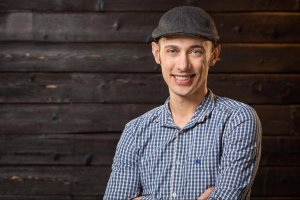 63. Tobias Lütke
This list wouldn't be complete without the CEO and founder of Shopify. Despite incredible success, Tobi still shares interesting insights on entrepreneurship
and e-commerce and is in charge of premier retail marketing resource – Shopify blog.
Website: shopify.com
Follow on: Twitter, LinkedIn.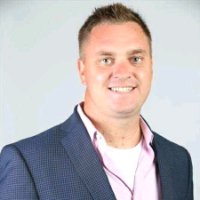 64. Jack Kosakowski
Current CEO of Creation Agency, Jack Kosakowski is a lifelong learner and a social selling expert.
His blog and podcast will be handy for everyone interested in CRM, marketing automation, SMM, lead scoring and generation and social media strategy.
Website: jackkosakowski.com
Follow on: Twitter, LinkedIn.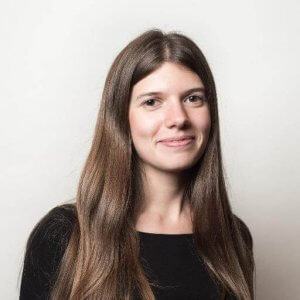 65. Alexandra Tachalova
If you're a regular reader of Moz, Search Engine Journal or Entrepreneur you probably stumbled into one or two of her writings.
Alexandra is a digital marketing expert with lots of experience in link building, competitor analysis, marketing automation and best
lead generation practices. These days, she is a founder of Digital Olympus and is obsessed with content marketing.
Website: alextachalova.com
Follow on: Twitter, LinkedIn.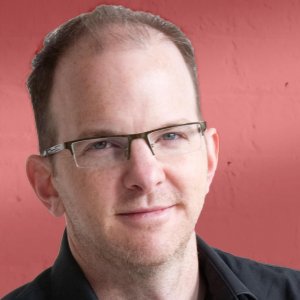 66. Cyrus Shepard
Cyrus Shepard is all about SEO, online marketing and digital publishing. His background includes working as a head of SEO and Content for Moz. Now he runs his own digital media company Fazillion and consults the best companies in the world.
Website: cyrusshepard.com
Follow on: Twitter, LinkedIn.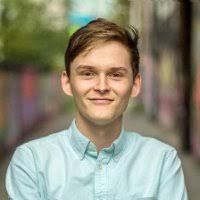 67. Tucker Schreiber
Tucker is still young, however, that didn't stop him from founding four successful e-commerce companies. Former product manager at Shopify now does the same for
Wealthsimple and wrote some of the best content for the online retail industry.
Website: shopify.com/blog
Follow on: Twitter, LinkedIn.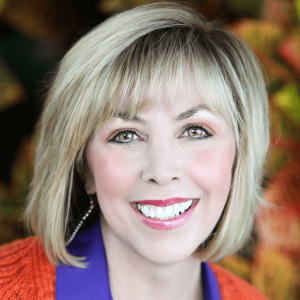 68. Kim Garst
Kim Garst is a social selling specialist with prolific knowledge of live streaming, Twitter, Facebook, LinkedIn and Pinterest.
As a founder of CEO of Boom! Social, she also teaches sales managers, brands and entrepreneurs and wrote several handy
online marketing books.
Website: kimgarst.com
Follow on: Twitter, LinkedIn.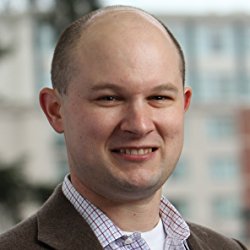 69. Matt Heinz
Award-winning blogger Matt Heinz is a pipeline management, B2B demand generation, sales enablement and content strategy expert.
Part of his experience is packaged in his Successful Selling books
and the show Sales Pipeline Radio.
Website: heinzmarketing.com/blog/
Follow on: Twitter, LinkedIn.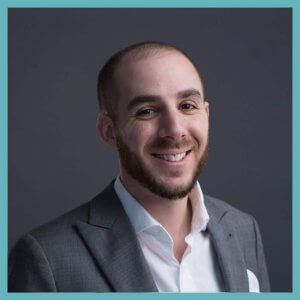 70. Richard Lazazzera
A Better Lemonade Stand is one of the most helpful e-commerce education platforms and Richard Lazazzera is its creator.
It reaches more than 150.000 entrepreneurs every month. Richard himself is an active online entrepreneur and likes to share great content on Twitter.
Website: abetterlemonadestand.com/blog
Follow on: Twitter, LinkedIn.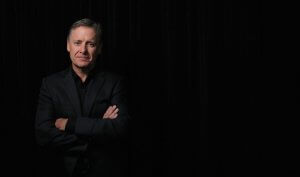 71. Tony J. Hughes
Tony J. calls himself the most read B2B seller on LinkedIn and for all the right reasons – just check out his
article collection. On top of writing on LinkedIn,
Tony also writes outstanding sales books, such as The Joshua Principle.
Website: abetterlemonadestand.com/blog
Follow on: Twitter, LinkedIn.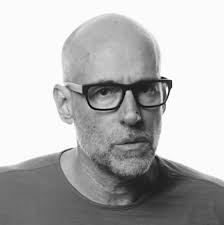 72. Scott Galloway
Scott Galloway is a professor of marketing at NYU Stern School of Business and founder of the top digital research agency
L2. He's also an active member of online communities and is
known for his latest work The Four: The Hidden DNA of Amazon, Apple, Facebook, and Google.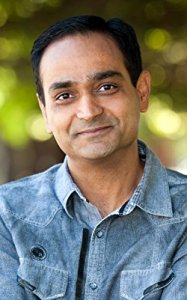 73. Avinash Kaushik
Avinash wrote two best books on web analytics and currently works as a digital marketing evangelist at Google.
Also, he is the founder of Market Motive and is one of the most respected marketing gurus on the internet.
Website: kaushik.net
Follow on: Twitter, LinkedIn.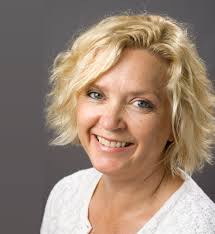 74. Kath Pay
Email marketing is Kath's bread and butter. She is a founder of Holistic Email Marketing and advocates for treating email inboxes with care and love.
Besides that, she also teaches email marketing at Econsultancy, so tune in into Kath's social media feeds to see more groundbreaking email insights.
Website: holisticemailmarketing.com
Follow on: Twitter, LinkedIn.
75. Aleyda Solis
Aleyda is a terrific entrepreneur with several companies on her profile, but an SEO expert first. In fact, she's one of the best SEO experts there is.
She also blogs a lot and you can occasionally read her publications on Search Engine Land, State of Digital and Moz. During her career,
she has worked with multiple international Fortune 500 companies, unicorn startups and currently does so via her firm Orainti.
Website: aleydasolis.com
Follow on: Twitter, LinkedIn.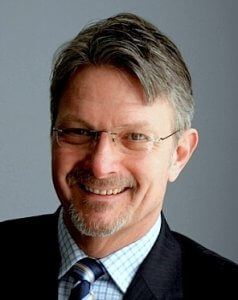 76. Tibor Shanto
"Success in sales is all about execution – everything else is just talk" is Tibor's mantra. Chief sales officer at Renbor Sales Solutions and strategic advisor for Charlie app,
he is a 25-year veteran of B2B sales. He teaches how to shorten sales cycles, increase close ratios and find the right mix of sales tools, strategy and metrics to finetune
the tactical sales process execution.
Website: sellbetter.ca
Follow on: Twitter, LinkedIn.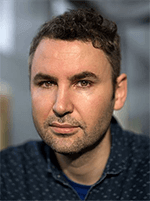 77. Dan Barker
Freelance retail strategist Dan Barker is also a qualified CRO, email marketer, PPC, SEO and analytics professional and works with the most prominent e-commerce brands. The best part is that he is keen on sharing his insights with his followers.
Website: barker.co.uk
Follow on: Twitter, LinkedIn.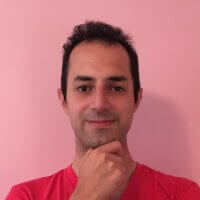 78. Zaid Ammari
Zaid is the CEO of PPC Masterminds, the number one PCC management company and a data-driven marketing guru and is known for his
ability to double client's revenue in 3 months. He also runs popular free monthly webinars where anyone who wants to deepen their
digital marketing knowledge is welcome to join.
Website: zaidammari.com
Follow on: Twitter, LinkedIn.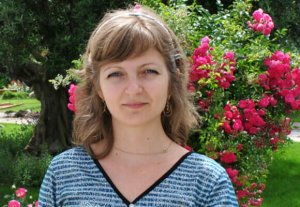 79. Ann Smarty
Ann Smarty is the founder and owner of MyBlogU, ViralContentBee,
MyBlogGuest and SEOsmarty communities and also is a brand manager of
Internet Marketing Ninjas.
Be sure to follow her for keyword research, online reputation management, marketing and link building tips.
Website: seosmarty.com
Follow on: Twitter, LinkedIn.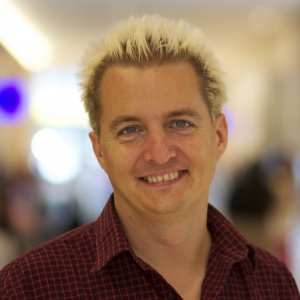 80. Murray Newlands
A serial entrepreneur, author, advisor and motivator Murray Newlands is also a certified lawyer and advises entrepreneurs on everything from funding to growth hacking.
Website: murraynewlands.com
Follow on: Twitter, LinkedIn.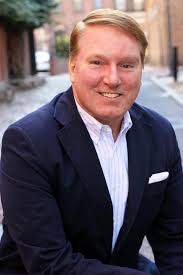 81. Glen Gilmore
Attorney Glen Gilmore has written Social Media Law for Business
and is a renown thought leader in AI, Augmented Reality, IoT, content marketing and travel. His areas of expertise also include social media law, crisis communication and brand management.
Website: glengilmore.com
Follow on: Twitter, LinkedIn.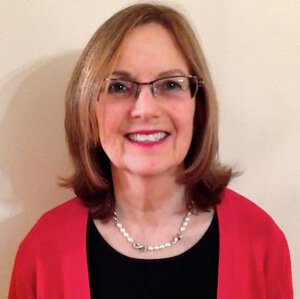 82. Elinor Stutz
Elinor defied the old cliche "women can't sell" many times over. Author of Nice Girls DO Get The Sale and
Hired!,
she is a world-class influencer and runs one of the best sales blogs Smooth Sale.
Website: smoothsale.net
Follow on: Twitter, LinkedIn.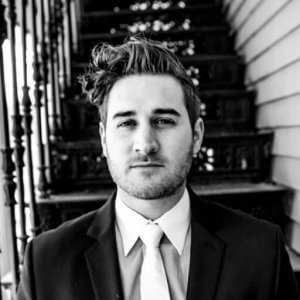 83. William Harris
William Harris is the founder of Elumynt consultancy, growth strategist at Sellbrite and Dollar Hobbyz.
He helps e-commerce businesses to grow their revenue with targeted and low-cost tactics. If you follow him, you will receive a steady dose of SEO, lead generation and CRO expertise.
Website: sellbrite.com
Follow on: Twitter, LinkedIn.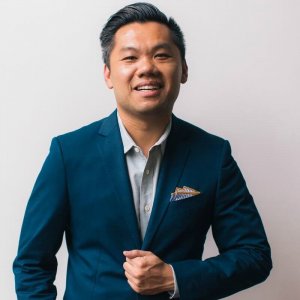 84. Andrew Chen
Andrew is responsible for growth at Uber. In his free time, he writes about tech, mobile marketing, growth and data and consults various startups such as Dropbox and
Barkbox.
Website: andrewchen.co
Follow on: Twitter, LinkedIn.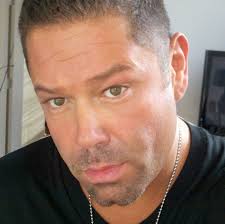 85. Kotton Grammer
Founder of Kotton Grammer Media and OMGmachines, marketer and entrepreneur
Kotton Grammer leads an eight-figure business and has earned a title of renowned SEO mastermind at publications like Forbes and Inc.
Website: kottongrammer.expert
Follow on: Twitter, LinkedIn.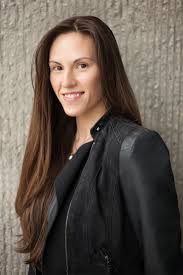 86. Linda Bustos
Linda Bustos is an e-commerce specialist. She works at her own agency Edgacent and recently
launched a new blog Ecommerce Illustrated. Linda is known for being active on social media and sharing incredibly useful
ecommerce marketing and online customer experience design information.
Website: ecommerceillustrated.com
Follow on: Twitter, LinkedIn.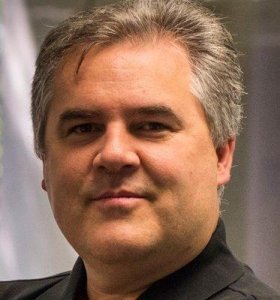 87. Ken Krogue
Ken is the founder of InsideSales and one of the best inside sales evangelists there is. He shares tips, webinars, ebooks, research and best practices for remote selling,
so if you're into interior sales, Ken is your sort of professional to follow.
Website: kenkrogue.com
Follow on: Twitter, LinkedIn.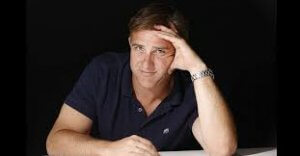 88. Sean Ellis
Sean Ellis coined the phrase "growth hacking" when he used it to cultivate Dropbox, Eventbrite,
LogMeIn and Lookout. Big names aside, he is a founder of
GrowthHackers – the leading growth hackers community and author of the book
Hacking Growth.
Website: growthhackers.com
Follow on: Twitter, LinkedIn.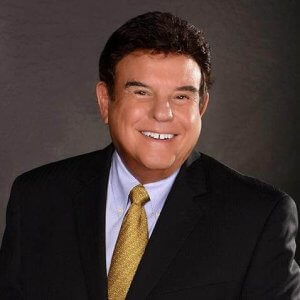 89. Tom Hopkins
An acknowledged expert in the field of sales training since 1974, Tom Hopkins wrote 18 sales books, including

How To Master The Art of Selling and time-proven sales trainer and speaker.

Website: tomhopkins.com
Follow on: Twitter, LinkedIn.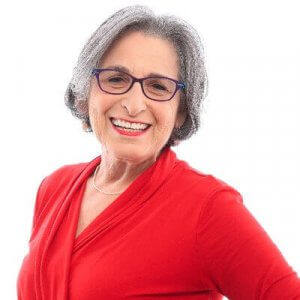 90. Joanne Black
Joanne Black is known as America's top referral selling expert and a real advocate of her trade.
She wrote No More Cold Calling and keeps on writing great articles and handy sales tips.
Website: nomorecoldcalling.com
Follow on: Twitter, LinkedIn.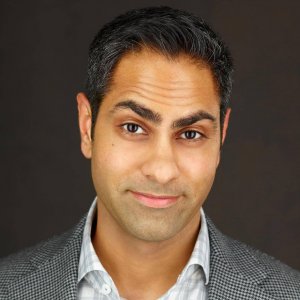 91. Ramit Sethi
I Will Teach You To Be Rich is Ramit's signature piece and his blog attracts more than 1 million monthly readers. Ramit's areas of expertise range from psychology,
online education and marketing to pricing and premium content and make him one of the most influential voices in business.
Website: iwillteachyoutoberich.com
Follow on: Twitter, LinkedIn.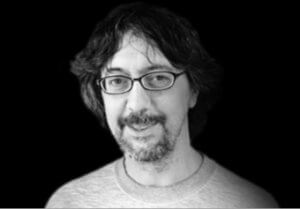 92. Bill Slawski
Bill Slawski has been working with an extensive list of top-tier companies. He is a professional in content creation, SEO analytics, e-commerce, blogging,
social media and many more areas. At the moment he works as president at SEO by the Sea and conducts SEO research for
Go Fish Digital.
Website: seobythesea.com
Follow on: Twitter, LinkedIn.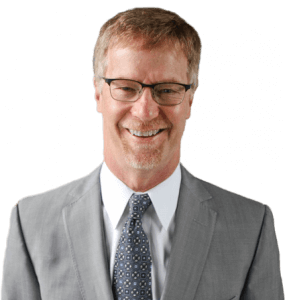 93. Andy Paul
Founder of Zero-Time Selling and the host of
Accelerate sales podcast, Andy Paul is the first-rate advisor to CEOs and entrepreneurs.
He is also the author of two bestseller books,
Arm Up Your Sales and
Zero-Time Selling.
Website: andypaul.com
Follow on: Twitter, LinkedIn.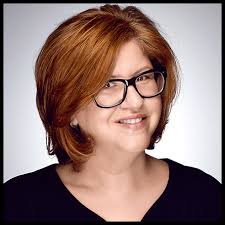 94. Brynne Tillman
Brynne Tillman is a digital selling expert and author. She wrote the book The LinkedIn Sales Playbook
and takes pride in transforming the way sales professionals leverage social selling to grow their businesses.
Website: socialsaleslink.com
Follow on: Twitter, LinkedIn.
95. Sujan Patel
Neil Patel's cousin Sujan is a tough nut himself. A data-driven marketer, growth hacker and entrepreneur Sujan is a co-founder of
WebProfits, Narrow and MailShake.
He is also responsible for some of the best content on Forbes, WSJ, Entrepreneur and Inc and helped to grow companies like SalesForce, Mint and Sony.
Website: socialsaleslink.com
Follow on: Twitter, LinkedIn.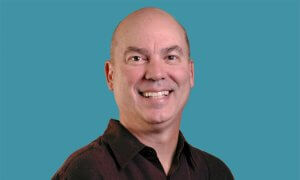 96. Arnie Kuenn
CEO of Vertical Measures, Arnie is a skilled leader in content marketing and strategy and has written two content marketing books:
Accelerate and Content Marketing Works.
SEM, SEO and SMM come naturally to him.
Website: socialsaleslink.com
Follow on: Twitter, LinkedIn.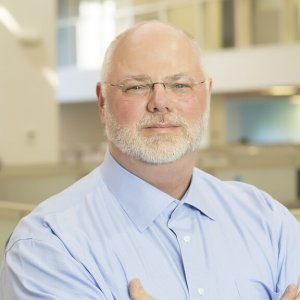 97. Mike Kunkle
He is a writer, consultant and speaker. Sales transformation, enablement and support are just a few things taken out of Mike's wide portfolio, since he is also an expert in analytics, diagnostics, talent management, sales process, sales methodology, and technology.
Website: mikekunkle.com
Follow on: Twitter, LinkedIn.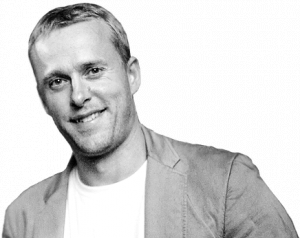 98. Peep Laja
One of the most influential conversion rate optimization experts, Peep Laja founded
ConversionXL and CXL Institute.
Everything he does comes from data, studies and customers research. Therefore, Peep's content is extremely interesting and useful.
Website: peeplaja.com
Follow on: Twitter, LinkedIn.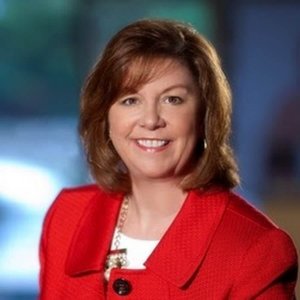 99. Barbara Giamanco
Barbara is amongst the top sales leaders. A keynote speaker, social media and sales strategist, corporate podcast and webcast host, the host of the
Razor's Edge podcast and bestselling author of
The New Handshake. Along with that, she likes to share her experience with innovative midsize and enterprise companies.
Website: barbaragiamanco.com
Follow on: Twitter, LinkedIn.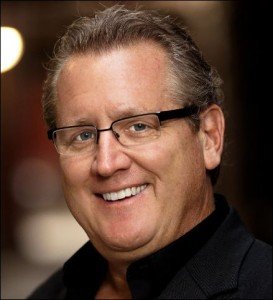 100. Mark Schaefer
During his 28 years in the field of global sales and marketing, Mark Shaefer became an award-winning writer,
globally recognized blogger, speaker, educator and consultant to Fortune 100 companies. Follow him for branding coaching and sales strategy insights.
Website: businessesgrow.com
Follow on: Twitter, LinkedIn.